We all know that the results of any lottery cannot be guaranteed before the draw is held but with the best tools and algorithms available today, lottery numbers can actually be exposed and increase your chances of winning or generally improve your game.

If you play lottery, you've definitely come across free and paid software programs that promise to boost your odds and give you an advantage in winning a specific lottery game.

Every lottery tool and software works in its own unique way. Some of the programs do complex probability calculations based on past winning numbers to choose for you the most likely numbers to win in a particular week while other programs notify you of your lucky numbers and the best days to play the numbers.

In this article we look at how lottery numbers are exposed using software and what to look for in lottery software products.

LottoLytics
Lottery Analysis App
All Game Data

Hot / Cold Numbers

Unlimited Combos

Visual Charts

LyticsNotify (Results Email Alerts)
Sign Up Now
Click the register button below and get started using LottyLytics.

Or login with Twitter or Facebook below.

What is a Lottery Software Program?

A lottery software program is basically a computer program that tries to determine the results of future draws based on past trends. The program analyzes patterns in the past draws to predict the results of future draws.

Most avid lottery players agree that trends in lottery games tend to repeat over time so if a computer program can do the complex calculations to determine past trends in lottery then it can give a more accurate prediction of future draws than a human being can.

Lottery software tries to understand what happened in the past draws to tell you what is expected to happen in future draws. You, therefore, need to follow what the program tells you and choose the number combinations it gives to increase your chances of winning a specific lottery game on a given week.

The program uses specific variables about past winning numbers to analyze and predict future trends. Some of the numbers it chooses are those that didn't come out in previous draws.

The software analyzes such numbers to determine the probability of numbers appearing in the next draw. The basic idea behind the software's operation is that future outcome depends on previous outcomes.

Watch Now - How To Use LottoLytics To Generate Your Next Lottery Ticket Numbers
What to Look for in the Best Lottery Software

There are many types of lottery software programs available online today. Some of them are even free while others charge users a fee.

So how do you know which software is reliable enough to give you the best results or analysis?

The Type of Game the Software Analyzes

Most of the lottery software programs available today have the same functions but some come with additional features and advantages.
While many only analyze specific lottery games, others have a pattern analyzer for all the popular lottery games.

If you play multiple lotteries get a program that can analyze a wide range of lottery games including Pick 3, Pick 4, Pick 6, Power Ball, and Bonus Ball among others. An all-in-one lottery software program will be beneficial in the long run.

Check Past Performance of the Software

The main reason for investing in the program is to boost your chances of winning the lottery through accurate and in-depth analysis of past draws and trends.

It, therefore, makes more sense to invest in lottery software that has indeed produced winners in the past and still continues to do so.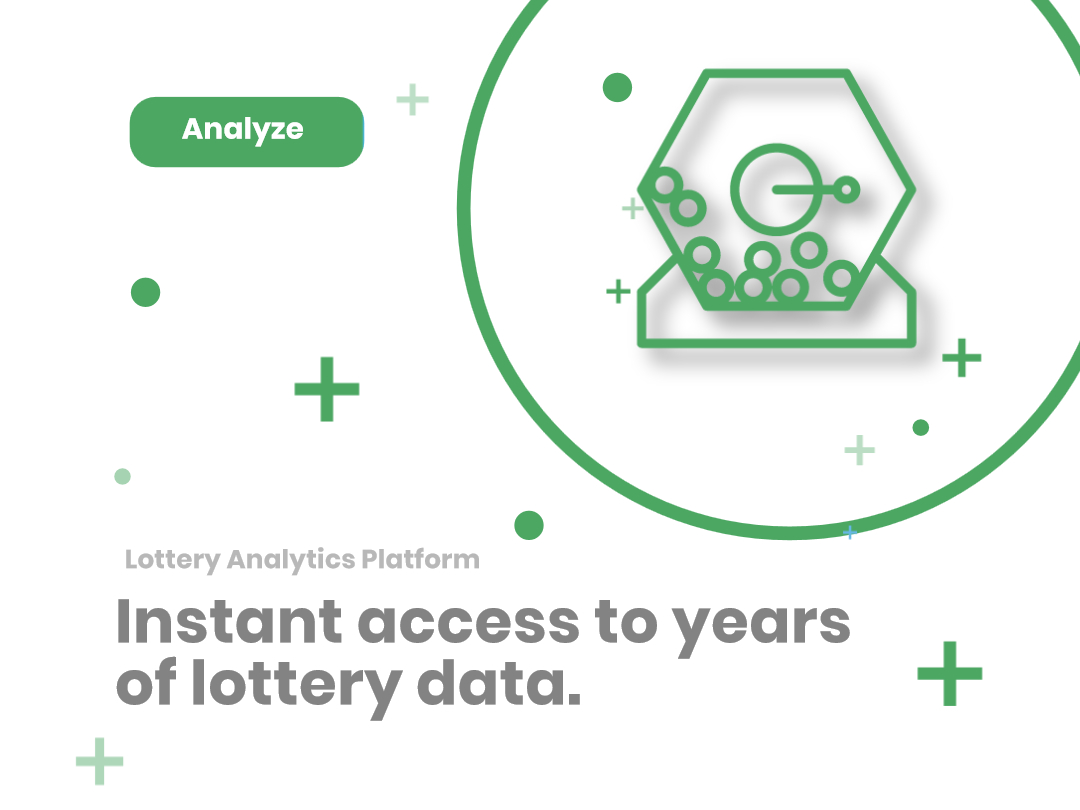 Compatibility with Your Device

If you choose to purchase a downloadable lottery analysis program, make sure it's compatible with your computer, mobile phone, or device that you are using to do your lottery analysis.

The best software should also come with future updates to improve its performance.

People have for a long time been using complex mathematical computations to analyze past lottery trends in a bid to determine the results of future draws. Lottery software has helped many people win lotteries and are definitely worth investing in.

The program doesn't give a 100% guarantee of winning the jackpot but could significantly improve your chances of winning.